Beauty Byte: Ashley Greene Named As New Avon Face!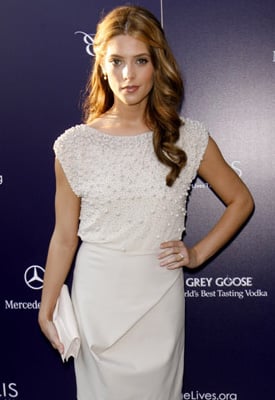 Here's one for all you Twilight fans! Ashley Greene, star of the hit Twilight Saga, has just been signed as the new face of Avon! The announcement was made on Friday that Ashley will be the ambassador for Mark., Avon's beauty and fashion line aimed at young women.
Patrick Demarchelier has shot her in the ads that are set to appear from Autumn. She replaces MTV reality star Lauren Conrad who was previously the face of the line.
Ashley is known for playing Alice Cullan in the Twilight films and has become a teen sensation since they exploded on to the scene.
Her career certainly seems to be taking off, too. The US beauty appears in the latest Twilight saga Eclipse this month and later this year stars in indie movie Skateland. In 2011 she returns for the next Twilight installment Breaking Dawn. She's also soon to debut in Harvey Weinstein's latest movie Butter alongside Hugh Jackman and Jennifer Garner. Exciting times! She's definitely a name to watch.