Beauty Byte: Avon Buys Liz Earle
As deals go, this is pretty mega! Liz Earle sold her natural beauty label to US cosmetics giant Avon yesterday and in the process became one of the richest women in the world. No-one has said how much it was bought for, but apparently the company generates £40-60 million a year, so it won't have been pocket change. The brand's co-founders Liz Earle and Kim Buckland will continue to direct the brand from their headquarters in Ryde in the Isle of Wight.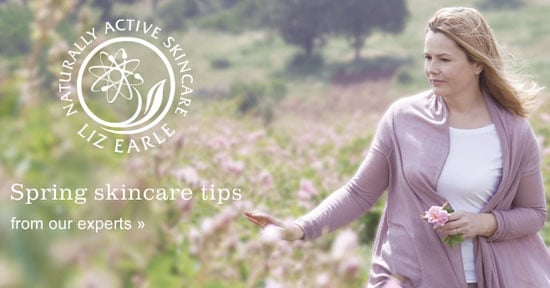 I've been a fan of Liz Earle's products for a while now. They're fantastic quality and naturally scented, so they're great for those with sensitive skin. Liz is a former beauty journalist who has written several books on beauty and lifestyle. She set up the Liz Earle brand 15 years ago when she got frustrated about not being able to find natural beauty products on the market. Since then her business has blossomed with a new spa, and a huge product range including suncare, fragrances and essential oil treatments.
A lot has changed since she first launched. People are really waking up to natural and organic beauty products now and there's a ton of great products on the market. This sale is a sign that big businesses are starting to notice. Go Liz!