Beauty Byte: Are Beauty Products Getting Too Expensive?
It's a subject close to my heart, and my wallet for that matter! Beauty product prices have been hiking and hiking in the past year with ever more crazy figures being accepted as the norm. For example, Dr. Nicholas Perricone is issuing a limited amount of his world renowned Private Release skin serum in London. The price? A whopping £595 for 300ml.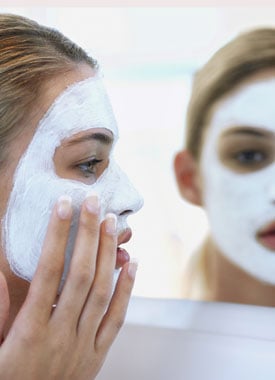 The news has prompted many beauty experts to balk, and also highlighted the issue of premium beauty prices.
I can still remember when people talked about Creme de la Mer's £100 price tag like it was outlandish. Now that seems absolutely normal, thanks to new additions such as Rodial's £125 Glamoxy Snake Serum and premium medical skincare ranges like Dr Schulte's !QMS Cosmetics which runs in to the hundreds. Meanwhile, Tom Ford is single-handedly ratcheting up the acceptable price of makeup and fragrance with £35 lipsticks and scents that cost £260.
Here's the tricky part. There's no doubt that some of these products are wildly overpriced. But there's also some products out there that definitely deserve to be splashed out on. I say: Stick to your budget, whether that's hundreds of pounds, or a tenner. These premium products are great, but the High Street also has some fabulous products to offer that definitely work. There's something for everyone!
Do you splash out on premium beauty?