Beauty Byte: Botox Becoming National Habit
So much for au naturelle. According to reports today botox is bigger than ever! Apparently over a million treatments are now carried out each year. Meanwhile, the number of women using botox and lip plumping procedures has jumped 15% on last year, making the market now worth a staggering £18 million a year. That's a lot of frozen foreheads! Botox is also becoming viewed as a normal habitual beauty treatment. New research by Mintel shows that as many as 19 million men and women would now be open to cosmetic surgery if they could afford it.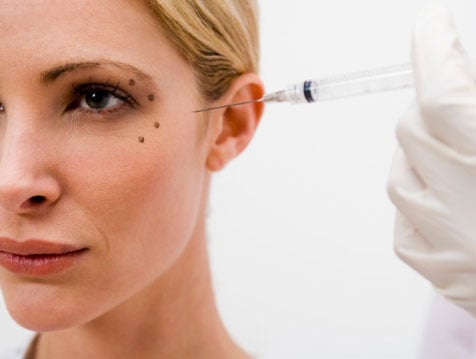 Plastic surgery is in the spotlight at the moment. Most recently, Channel 4 has been airing its show The Ugly Face of Beauty exploring the dark side of cosmetic treatments. Simultaneously there's been a whole host of celebrities publicly ditching Botox.
Personally, I have no problem with it if it's done well. The problem is, so many people go too far. (Frozen foreheads are not a good look.) Would you consider having the procedure?