Beauty Byte: Carrie Underwood Named the New Face of Olay!
Beauty Byte: Carrie Underwood Named as New Face of Olay!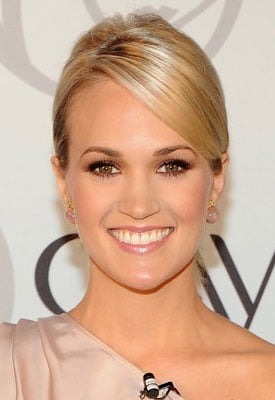 Calling all country music fans! I have a treat for you. Legendary country singer Carrie Underwood has just been unveiled as the new face of Olay! The announcement was made late yesterday to press that she will appear in ads from November.
Carrie joins fellow Olay frontwomen Maggie Cheung in Greater China, Thandie Newton in the UK and singer Lucero in Latin America.
Apparently Olay is targeting a younger female audience and wants the brand to become a vital part of their everyday skincare. Carrie will be fronting cleansing and moisturising products as well as new launches in the future in the US. The deal is said to have raked in Carrie a whopping six-figure annual salary.
"Olay is something that women trust," commented Carrie, adding that she has been using Olay products already for over a decade.
I love this. I'm a huge fan of Carrie's music and constantly find myself jealous of her fabulous skin! I also think she's a great fit for the brand. Are you excited for Carrie's new role?
Click through below to check out my favourite Olay products.