Beauty Byte: Celebrity Beauty Tip Roundup!
Celebrities have been spouting their beauty tips and must-haves left right and center this week! Just today, Julia Roberts was quoted denouncing the perils of Botox in favour of natural ageing. Meanwhile, Eva Mendes, on a press tour for her new movie The Other Guys, has been sharing her favourite beauty products alongside MTV Star Lauren Conrad who's also been championing her own must-haves. Julia, Eva and Lauren join Brit celebs Diana Vickers and Jameela Jamil who both told me their beauty secrets recently.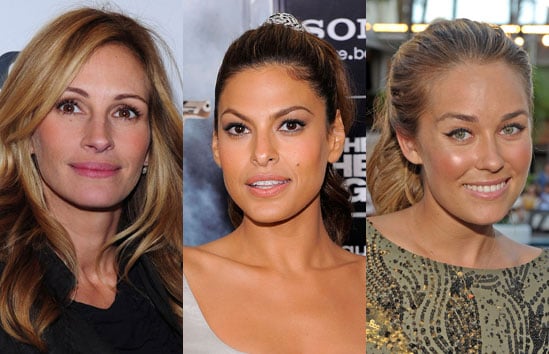 To find out about more celeb tips, just read more.
Eva's must-have beauty products include Perricone No Foundation (£41). For her cheeks she likes Benefit's Benetint (£23.50). Meanwhile for her lips she loves Dr. Hauschka's lip balm (£10.5). Her favourite scent is Estee Lauder's Knowing (£37).
Lauren Conrad swears by Aquaphor ointment (£19.95) to keep her skin moisturised while traveling. For a a quick hair spruce before meetings, she says she loves Maison Pearson brushes (£25.49).
Personally, I love a good celebrity tip. They're privy to all the best new products, after all. As people in the public eye they're also expected to look their best at all times, so it's handy to know how they achieve that!
Are you interested in celebrity beauty tips?