Beauty Byte: Clive Owen Fronts Bulgari Fragrance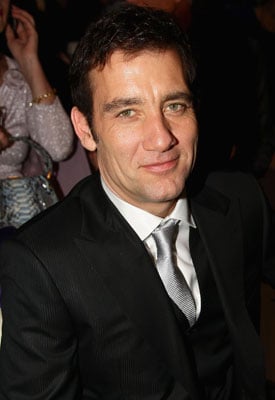 Saddle up ladies! Clive Owen has been named as the face of a brand new fragrance from Bulgari. News surfaced this week that the British actor is shooting the campaign right now, and that the fragrance will launch this September. (Its not been named yet, but stay tuned!)
Clive joins my favorite actress Julianne Moore who fronts the company's jewellery campaign.
This is an exciting time for men's fragrances. According to Women's Wear Daily today, Guy Ritchie has been shooting Jude Law in Paris this week for Dior Homme's latest fragrance. Ryan Reynolds was recently announced as the face of Hugo Boss's new scent, and champion sprinter Usain Bolt also just signed a deal with Puma for its new fragrance.
Clive is no stranger to modeling. He was last seen fronting Lancome's Hypnôse Homme fragrance in 2007 and also has strong ties with Giorgio Armani. I can't wait to see what the new shots looks like! Are you a fan of Clive Owen?