Beauty Byte: Coty Denies Gaga Fragrance!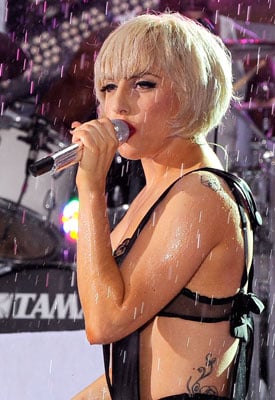 Sorry ladies! False alarm. Yesterday rumours were rife that Lady Gaga was set to launch a hot new fragrance with Coty, but according to the perfume power house, it isn't so!
The company spoke out today dubbing the story a "totally false rumor".
I have to say, a Gaga scent not the most outlandish idea I've ever heard. Perhaps that's why the story gained such momentum. After all, Coty is the king of celebrity fragrances and has made scents with everyone from Beyonce, to Jennifer Lopez to Victoria Beckham.
Lady Gaga is one of the hottest stars around and has also already made forays in to beauty with her MAC Viva Glam lipstick for the MAC Aids fund.
I say: Watch this space. If she hasn't got one in the hopper yet, she's bound to at some stage!
Would you like to see a Lady Gaga fragrance?