Beauty Byte: Curls Are Back!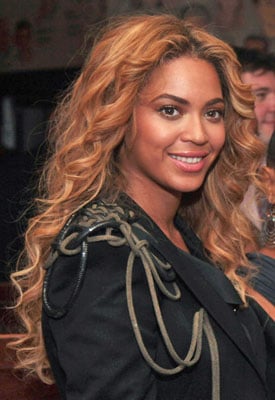 It's time to ditch the straighteners girls! Curls are making a comeback. Everywhere you turn recently, starlets have been rocking wild loose curls. Beyonce's been spotted at a series of events recently with long loose flowing tendrils paired with off the shoulder tops (Very: Julia Roberts circa 1990.) Then there's Corinne Bailey Rae who for Glastonbury sported high volume loose curls and looked sensational.
Apparently, beauty industry is catching up now, too. According to reports this week curls are the new buzz area in beauty with more and more companies focusing on the needs of ladies with corkscrews and waves and everything in between.
Major US retailers are introducing new product ranges and sections devoted specifically to curly hair, meanwhile sales of hair relaxant (a chemical straightener) have declined by 23 percent!
Apparently salons have even started opening in New York dedicated specifically for tending curly hair. Simultaneously curly haired product ranges with Tigi, to TRESemmé and Pantene have become major sellers. (Tigi say its curly hair products outsrip sales of other straight hair product ranges.)
I'm loving this. For so long it was all about the poker straight look. That's still great too, of course, but it's nice to see that curls are being celebrated! Do you like curly hair?