Beauty Byte: Dannii Minogue Launching Fragrance!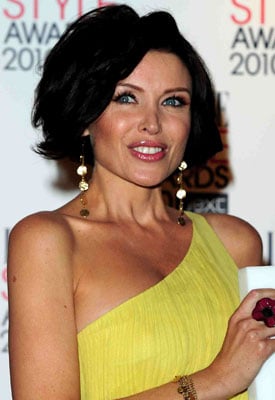 Dannii Minogue must feel like she's won the lottery! The Aussie singer and presenter just flew back in to London yesterday after a long stint in Australia and has a ton of projects in the hopper – not least her very own fragrance!
Details of the new scent are scarce at the moment, but Dannii did share a few insights on Twitter, "I'm developing my own fragrance, so just wearing my signature scent now – getting it right :- So much fun." She added: "Just doing a girly fragrance, but would love to do a men's one too as I wear a lot of men's fragrance!"
That's not all she has going on. Dannii's fashion line Project D is due to launch in Selfridges soon. She's also penning her own autobiography, and that's without mentioning the new baby she's expecting!
Personally, I love Dannii. I think the fragrance is a great move for her and she's also right to spend time on it. So many celebrities just whip up fragrances instantly. If you're going to have a scent named after you it may as well be right! What do you think – are you excited for Dannii's fragrance?