Beauty Byte: Dragons' Den reject Launches Tangle Teezer
Beauty Byte: Dragons' Den reject Launches Tangle Teezer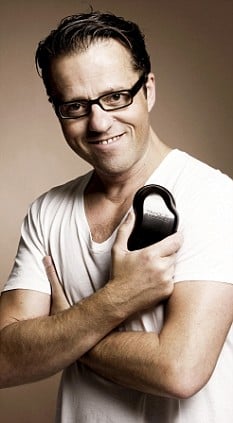 The judges on BBC innovation show Dragons' Den have clearly never had knotted hair! Shaun Pulfrey went on Dragons' Den to gain investment in his 'Tangle Teezer' product asking for £85,000 investment in exchange for a 15 per cent stake. The judges dismissed his idea saying that his idea 'was not a business'.
However, now Shaun P's 10 month turnover for the product (which is available online) has been £800,000 making him a profit of £200,000! He is about to make a whole lot more as well as Boots pledge to stock the brush at 600 stores across the UK.
The 'Tangle Teezer' (£9.99) is particularly helpful for those with coloured hair that is prone to being knotty. It is available across the world and has also claimed to add shine to hair. Has anybody used the specialist brush?