Beauty Byte: Free Nails Inc. With Diet Coke!
Calling all Nails Inc. fans and Diet Coke lovers too! The big wigs at our two favourite companies have come together to devise a special summer treat, a limited edition capsule range of hot summer nail shades! The 'Coke City' collection, launched this week and is free to all consumers who purchase two 500 ml bottles of diet coke in selected Boots Stores.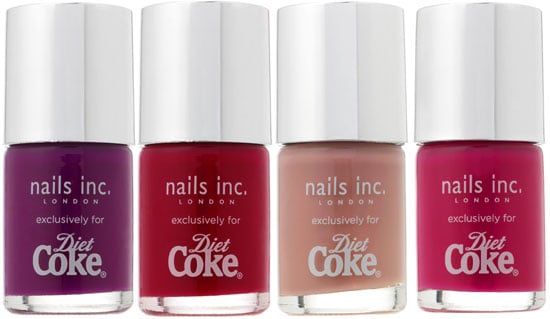 The nail shades are completely new and come in deep purple, nude, scarlet and hot pink. Apparently, they were inspired by the four fashion capitals of the world. London is the nude, dedicated to cool British fashion. Paris is the deep purple, inspired by sunsets over the Eiffel Tower and Milan is a fiery red. Meanwhile, New York is a vibrant fuchsia pink. All four of the shades are available from May 5th to 30th. I'm a huge fan of Nails Inc., and would never turn down the chance of a freebie. Are you excited for this promotion?
Photo courtesy of Nails Inc.