Beauty Byte: Get Your Hair and Makeup Done Just Like Demi!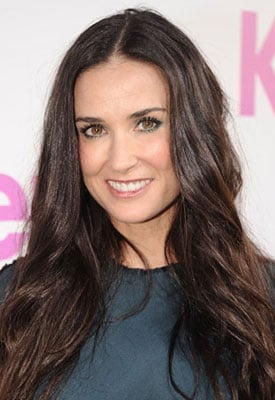 We all flick through the magazines wanting to look like the cover starlets, but that dream might be a little closer to reality soon!
According to reports this week, Ford Models, the US agency that reps some of the industry's top hair, photographers, manicurists, makeup and stylist gurus, has started offering its services for personal use!
For a fee, anyone can have their makeup done by Joanna Gair (who created Demi Moor's famous body painted look for a 1992 Vanity Fair cover) or have their hair worked on by hairstylist Julien Farel, who has tended the tresses of everyone from Salma Hayek to Rachel Weisz, Kate Moss.
You can even be snapped by Calvin Klein underwear photographer Perry Hagopian. (Although, the buff male model might be an added extra!)
I'm loving the idea of this. These are people at the very top of their game, so it's exciting that Joe Public could get a look in. Although, the price is sure to be high. (Apparently it's on request.) Would you pay for Demi Moore's makeup artist?