Beauty Byte: A Girls No.1 Must-Have? Perfect Skin
Beauty Byte: A Girls No.1 Must-Have? Perfect Skin!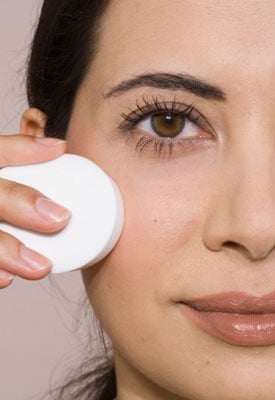 Women are all different when it comes to their beauty priorities. For some, it's all about the good hair day. For others, it's about high wattage makeup.
According to recent reports though, there is one thing we all have in common — flawless skin! Whatever our other loves, our main priority is a perfect complexion.
These revelations emerged after a Neutrogena study which polled 1,018 women aged 18+ about their beauty habits.
A staggering 58 percent of women said of all products, the one they'd buy is the one that delivered flawless skin. Meanwhile, 68 percent they'd even give up chocolate for a year's worth of good skin! (Can't say I'd join them on that one — I love Dairy Milk far too much).
If flawless skin is so coveted, perhaps that's why skin luminisers have become such hot property. Maybe it's also why natural understated beauty looks, like Gemma Arterton's recent make-up free nude look at the Tamara Drewe premiere have also become popular.
Check out some of my favourite skincare products below and leave a comment to let me know how important flawless skin is to you.