Beauty Byte Gisele Launches Beauty
Beauty Byte: Gisele Launches Natural Skincare Line
Gisele Bündchen has sent the beauty blogosphere in to overdrive with the announcement of her new beauty line this week. The supermodel has teamed up with organic skincare brand Sejaa Pure Skincare on a new collection which launched yesterday.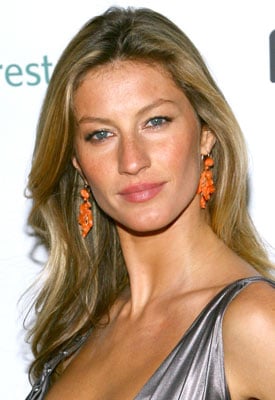 The new collection includes day cream, night cream and a mud treatment (£37-46) – all made with 100 percent natural ingredients. The company posted the news on it's Facebook page.
Sejaa commented that, "(Gisele) was driven by the desire to develop a line of pure and natural skincare. [She] also wanted to create products with as little impact on the environment as possible. Using all-natural ingredients, calming fragrances, thoughtful packaging and recycled paper."
This isn't the only ethical project Gisele involved with. She's also a UN Goodwill Ambassador and works regularly with the Agua Limpia clean water initiative. Perhaps she was inspired by her ex boyfriend Leonardo Dicaprio who is famous for his eco campaigning.
She isn't the first model to move in to the beauty world either. Kate Moss, of course, has her fragrances and Cindy Crawford also recently teamed up with Guthy Renker on a skincare line Meaningful Beauty.
It makes sense. After all, these models are known for their flawless beauty – it's the best advert ever! (Whether their stunning good looks are attainable for all of us, is another question.) Would you buy a beauty product created by a model?