Beauty Byte: Grunge Beauty is Back, With Grown-Up Twist!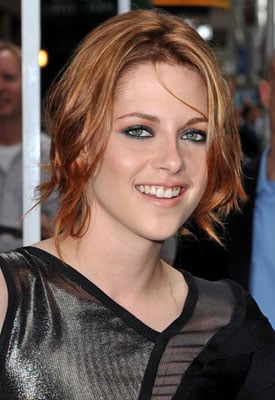 Kristen Stewart's hair colour change isn't the only thing creating waves in the beauty world – her makeup is too! Kirsten broke out a new smokey-eyed look for her recent New York promotion for the Twilight Saga: Eclipse and already there's buzz about it.
The look has been termed Grown-up Grunge, a new sophisticated take on the grungy vibe with black graphite thick around the eyes and brown eyeshadow.
It comes at a time when all of celeb-land is falling for grunge and 1990s inspired beauty. Courtney Love, of course, has been rocking this vibe for a while. Meanwhile, Florence Welch is also a fan, regularly sporting smokey eyes with pale skin and russet hair.
Fearne Cotton's new range of makeup for Boots is filled with grunge influences. Simultaneously some of the hottest looks on the Autumn catwalks in February harked back to 1990s grunge, from messy plaits to brown lipsticks to alabaster pale skins paired with heavy smudged lined eyes.
I'm loving the look on Kirsten. It looked great with her messy auburn hair and was a chic way of wearing an edgy trend. Are you a fan of Grown-up Grunge?