Beauty Byte: Harrods Launch Red Lipstick Day
Beauty Byte: Harrods Launch Red Lipstick Day!
Listen up girls! I have a treat to wipe away those post-bank holiday blues, and it's all for a great cause too! This week Harrods announced that it will once again be hosting Red Lipstick Day in aid of Cancer charity 'Look Good . . . Feel Better'.
The event will run all day on May 27th with half-hour lipstick consultations on offer from makeup gurus Mary Greenwell at Chanel, Lynsey Alexander for M.A.C., Clare Rae for Lancome, and Jamie Coombes for Dior amongst others. (Sessions are £25, all of which will all be donated)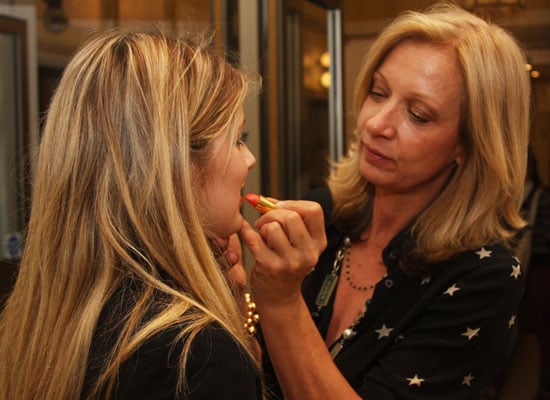 Customers can have a mini 'lip-overs' for £2 and lipstick 'usherettes' will be walking around with trays of lipsticks to try. Elizabeth Arden is also donating profits from its 100th Anniversary limited edition Red Door Red lipstick (£13) on the day.
It sounds like great fun! This is the second year Harrods has hosted the venture. Red Lipstick is such a key trend for 2010, so this will be great opportunity to get the perfect shade for your skin tone and rub shoulders with beauty-world glitterati at the same time. Are you a fan of red lipstick?
Photo courtesy of Harrods