Beauty Byte: Harrods Launches Beauty Heaven!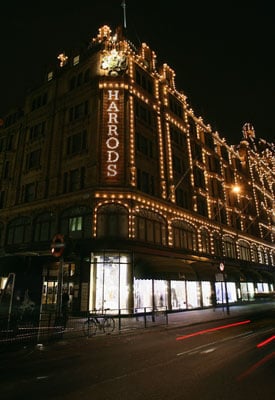 Hold on to your credit cards girls! I predict major beauty temptation on the horizon.
News emerged today that Harrods is set to launch a major brand-spanking-new beauty hall in the next 12 months with the aim of becoming one of the biggest beauty departments in the world!
The hub will feature a new colour makeup hall stretching a whopping 4,456-square foot. The store say it will host regular in-store makeup tutorials from internationally renowned makeup artists.
There will also be a fragrance area with new hot exclusives (like the Jennifer Aniston fragrance launch last month which attracted hoards of fans.) The men's area will also have a bar, a barbershop, fragrance section and grooming area.
This is so exciting! Beauty is big business at Harrods. Annual sales of beauty products at the store are said to reach the £100 million mark. Not bad in a recession – clearly there are still a lot of beauty addicts out there still spending!
Are you excited for the Harrods beauty hall?