Beauty Byte: High Street Beauty Goes High Tech
Beauty Byte: High Street Beauty Goes High Tech!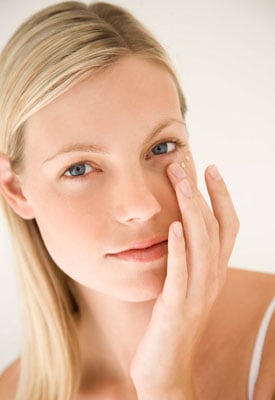 Forget spending a fortune on high end 'Sci-Fi' luxury serums. These days the High Street is catching up so fast!
This week Superdrug received a flurry of press for its new 'miracle' Optimum Skincare Serum (£14.99) which uses extracts from a rare Swiss apple variety.
The serum, made from the Uttwiler Spatlauber tree, is said by scientists to have exactly the same stem cell ingredient as some of the highest end creams on the market and be equally effective. (Not bad, considering it's under £20!)
This is interesting news. High Street skincare brands seem to be working harder than ever to create ground-breaking skincare for fans.
Boots has become famous for its scientifically-backed Protect & Perfect skincare range. Similarly, Avon have been breaking new ground every day with its cult Anew range, which has impressed industry plaudits for its effectiveness in wrinkle-busting.
Then there's all the good old High Street basics which are being embraced, such as Kylie's famous favourite bargain staple Pond's Cold Cream.
I think this is a great thing. Many of the high tech luxury skin products are great and are making big gains to bridging the gap between surgery and skincare products, but it's also important that the High Street work harder to deliver us affordable versions.
Are you a fan if High Street skincare products?