Beauty Byte: Hollywood Ditches Plastic Surgery for Natural Look
Is Hollywood Ditching Plastic Surgery for a Natural Look?
Celebs have been rushing to pose without makeup or airbrushing, and now the 'natural vibe' seems to have hit Hollywood! Ahh, isn't this refreshing to hear for a change! According to a New York Times article, tinseltown big wigs are actively rejecting actresses with face lifts, fillers and other treatments in favour of natural looking starlets. Execs from Fox Broadcasting are bored of the generic Los Angeles 'look' and started shipping in actors from Australia and Britain with more unique features — who knew our anomalous teeth would come in handy!
Meanwhile, casting directors are telling agents to warn clients off from having surgery, especially if they're older, as so often fillers and taught skin look too obvious. There's no doubt that we've all become wise to plastic surgery. Before it was a bit mysterious, but now everyone can spot the tell tale signs of a face lift or Botox.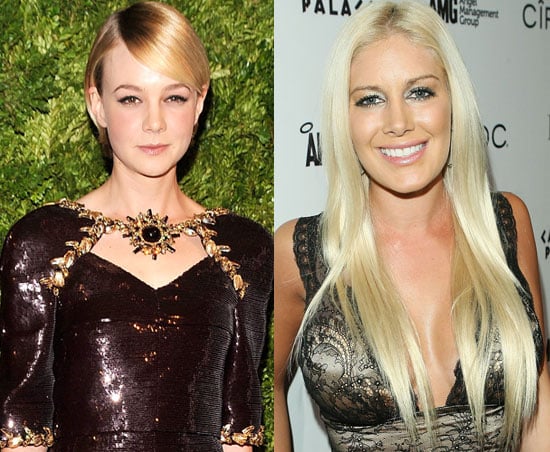 Apparently, 10 million cosmetic procedures were performed in the United States in 2009 alone. Many are still fans, just look at The Hills star Heidi Montag, who went through 10 cosmetic procedures in one day alone to transform her look.
I think the shift is a good thing. Looking great for your age is one thing, but so often plastic surgery misses the mark and looks terrible. It would be great to see more naturally ageing actresses. Would you like to see more of a natural look in Hollywood?