Beauty Byte: Hot New Beauty Faces!!
Beauty Byte: Hot New Beauty Faces
Woah there! All we did was have a bank holiday weekend and the world of beauty seems to have turned upside down! First up, Taylor Swift was unveiled as the new face of Cover Girl cosmetics. The company announced yesterday that the multiplatinum selling country singer will join Queen Latifah, Rihanna, Drew Barrymore, and Ellen DeGeneres as part of the brand's lineup.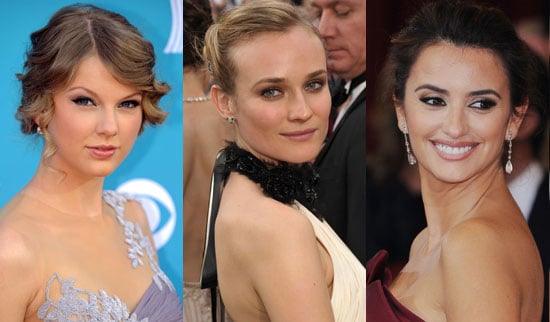 Then there's Diane Kruger. The German actress was unveiled yesterday as the new front woman for Calvin Klein's latest fragrance Calvin Klein Beauty. (She stepped out with Calvin Klein designer Francisco Costa at last night's Met Gala wearing one of his designs.)
Spanish beauty Penelope Cruz has also been announced as the new face of Lancôme's Trésor fragrance, taking over from Kate Winslet. The new ad campaign will come out in Autumn.
I think that Taylor Swift is the perfect choice for Cover Girl and will no doubt be a runaway success with the tween contingent. Diane Kruger is ridiculously beautiful. Meanwhile, Penelope is such a classic beauty she will be right at home with Trésor. Which one are you most looking forward to?