Beauty Byte: Kate Hudson Settles Beauty Lawsuit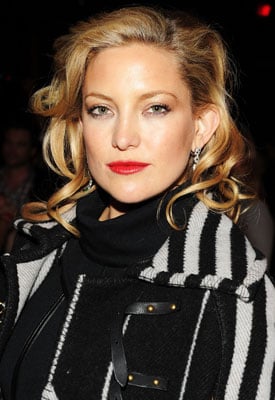 Celebrities have been getting in hot water with their various cosmetics and fragrance deals recently. Last week, Kim Kardashian ruffled feathers after reneging on an exclusive distribution deal with beauty giant Sephora.
Before that, Naomi Campbell was involved in a legal battle with fragrance company Moodform Mission for backing out of a scent deal, failing to promote her signature scent and even allegedly hitting the company's co-director!
At least one celebrity is working things out, though. This week Kate Hudson resolved a two-year dispute with cosmetics company 22 Laboratories.
Back in 2008, the company accused Kate of stealing trade secrets for her new hair care range. They claimed Kate had taken vital samples while the two were working together before teaming with celebrity primper David Babaii to create her own range which used the same elements. Most hotly contested was the ingredient volcanic ash, which Kate was said to have discovered through the company.
The case was settled yesterday for an undisclosed sum with neither party spilling any further details. Intriguing!