Beauty Byte: Katie Price to Ditch Botox!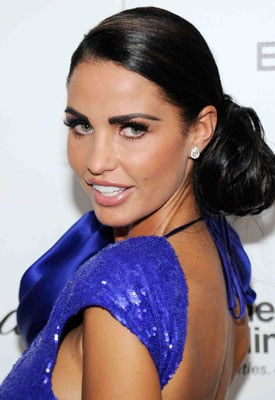 Stop the press: Katie Price is quitting Botox injections! News emerged yesterday that the reality TV star is ditching the treatments after hearing that they are potentially damaging to pregnant women. (She found this out when visiting a local Surrey beauty clinic for her usual dose.)
Katie is not confirmed to be pregnant yet, but has made no secret of the fact that she's trying for a baby with fellow reality TV star Alex Reid. The duo got married in Las Vegas in February and apparently she voted against another dose when she learnt how bad they can be for expectant mothers.
A source told The Sun, "Katie was gutted but she didn't want to take any chances. When the doctor said it wasn't advisable Katie said, 'No way'. Instead she had a massage and a normal facial for an hour and a half."
Katie has famously been a fan of plastic surgery, particularly botox, and boasted of treatments on her numerous reality TV shows. She's not the only one to have abandoned the technique though. Recently Dannii Minogue announced she was quitting Botox for a more natural look. Are you a fan of Botox?