Beauty Byte: Katy Perry to Launch Fragrance!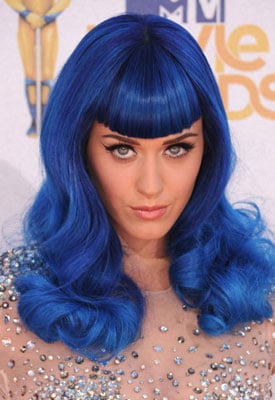 Lady Gaga may not be launching a fragrance, but it looks like everyone else is! Katy Perry is the latest to throw her hat into the ring with new scent Purr.
The scent was announced today and is Katy's first foray in to the fragrance world. The name is inspired by a recent Catwoman stage costume and is even going to be shaped like a cat! (Except in purple, typically, with jewels for eyes.)
Katy explained, "I'm a very lyrical-based person, and the whole 'purr' thing kept coming back — [the sound is in] perfume, perfect, even Perry if you say it a certain way."
Purr is set to go on sale in US store Nordstrom (£27) from November but is rolling out globally from 2011. It looks set to be a fruity number, too, with notes of peach, apple, bamboo and jasmine, with undertones of musk and sandalwood.
Katy said she worked hard to get the right mix: "My sense of smell is so important to me. A guy can walk into an elevator wearing Acqua di Gio, and I'm immediately like 'You're my first boyfriend.' I want my fragrance to have that effect on people."
Let's hope it will! Are you a fan of Katy Perry?