Beauty Byte Kelly Osbourne Teams With St. Tropez and Prince's Trust
Beauty Byte: Kelly Osbourne Collaborates with St. Tropez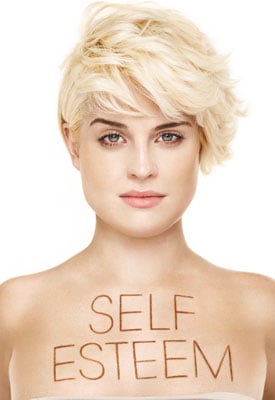 Kelly Osbourne's been all over the place recently. First for her rapid weight loss, and then for her new hip lavender hair colour. Her latest project is with tanning brand St. Tropez, working to champion self-esteem among young people. Kelly was unveiled as the face of the new campaign this week, which is being launched with youth charity The Prince's Trust.
I managed to get my hands on the shot which is being launched nationwide this week and Kelly looks great! Apparently she's a recent fan of St. Tropez following her turn in Dancing With The Stars. She's also been an ambassador for The Prince's Trust for two years.
The campaign is based on research backed by. St. Tropez, that 60 percent of young people have low confidence about their bodies and that three quarters of young people suffer from low self-esteem. As part of the project the company has also said it will give £10 of every £45 Complete Bronzing Set to the charity.
Kelly seems super happy and content here. She's been working hard to keep trim and promote a healthy appearance recently. She's also known to have struggled with her looks and self-confidence in the past, so she's a great choice for the campaign. What do you think – would you have picked Kelly?
Photo courtesy of St. Tropez