Beauty Byte: MTV's Emma Willis Fronts New Beauty Brand
Beauty Byte: MTV's Emma Willis Fronts New Beauty Brand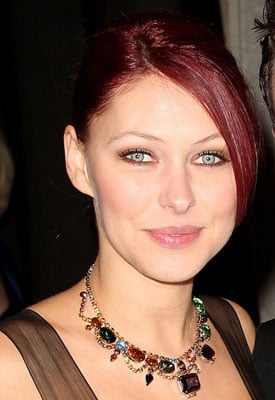 Last time we saw MTV presenter Emma Willis, she was about to give birth to her first baby with husband Matt Willis. She now has a new project in the offing!
Yesterday, the beauty and former I'm a Celebrity Get Me Out Of Here Now front woman, was announced as the UK spokesperson for new cosmetic company Beautycycle. Beautycycle launched in April this year and is an affordable cosmetics brand focused on natural ingredients.
Its USP, apparently, is that the collection is split in to four 'Element' groups, earth, water, air, fire, which can be combined to tailor to individual skin needs.
Beautycycle is owned by cosmetics giant Amway, a beauty company specialising in direct selling. It's one of the biggest direct selling beauty retailers in the world! It sells in 50 countries globally and rakes in a whopping £5.7 billion a year, which makes me super curious to try out Beautycycle's products. Are you a fan of Beautycycle?