Beauty Byte: Maybelline Opens first Pop-Up Shop in London!
Calling all Maybelline fans! I have a special Friday treat for you. Your favourite beauty brand has teamed with Marie Claire this weekend to launch its very first London Pop-up store. From now until September 26th, fans of the brand will be able to visit the store in Covent Garden and buy exclusive new products (including the new Eyestudio Gel Eyeliner which is not set to hit UK shores until 2011), watch demonstrations of Autumn's must-have makeup looks and one-to-one tutorials. Cool, right? Marie Claire is also set to present a number of events, from model scouting lessons to sessions with their top fashion stylists.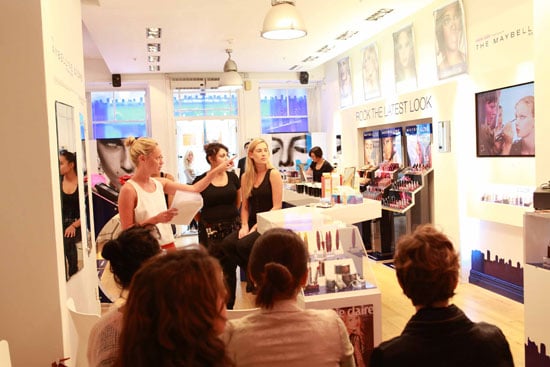 The 600-square-foot beauty emporium is the first for Maybelline, and will be packed with fashion-led colour makeup. It will include a Backstage Beauty Bar where staff will help you recreate key looks created by Maybelline's makeup artist Charlotte Willer. Fans will also have the opportunity to made up and photographed for professional style Facebook portraits. (No more dodgy party pics.)
What a fab way to kick off London Fashion Week! Are you a fan of Maybelline and Marie Claire?
Photo courtesy of Maybelline