Beauty Byte: Natalie Portman Face of Parfums Christian Dior!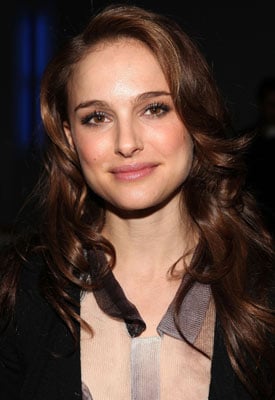 Natalie Portman is one of the most beautiful actresses on earth, so she was always going to be snapped up eventually by some beauty or skincare brand, but this is a big one!
Late yesterday Natalie was announced as the new face of Parfums Christian Dior. Congrats Natalie!
The starlet joins a raft of celebrity Dior spokespeople, from Jude Law to Charlize Theron and Sharon Stone. No more details were released, so it wasn't clear what Natalie's role will be. (Although, I'm betting she will be fronting a new youthful fragrance – watch this space.)
Dior's been really going for it with celebrity ads recently. Guy Ritchie was just spotted directing Jude Law in a new men's commercial. On the fashion front, it also works closely with the divine French actress Marion Cotillard.
Natalie is certainly a fantastic choice for the perfume side of things. She's so gorgeous she'll look sensational in any ad. I can't wait to see what they're cooking up! Are you a fan of Natalie Portman?