Beauty Byte: Are Natural Beauty Products REALLY Natural?
Beauty Byte: Are Natural Beauty Products Really Natural?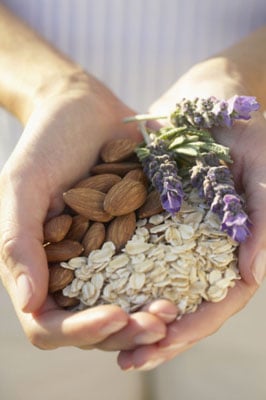 We've all fallen in love with natural beauty products in recent years, rushing out to by creams and lotions that boast their organic chemical free status. But according to reports today many so-called 'natural' beauty products aren't what they seem.
Reputable brands such as Weleda, Dr Hauschka or Neals Yard Remedies use only natural ingredients such as plant extracts and scented oils, but there are many claiming to be '97 percent natural' that still include glyceryl stearate, emulsifying wax, cetyl alcohol, stearic acid, glycerin, and isopropyl palmitate.
Apparently there are still a number of chemically adapted ingredients are legally allowed to be described as 'natural'.
There's no doubt that natural beauty products are popular. The market is said to be worth a staggering £36 million now, with many major cosmetics companies launching new ranges.
But experts say chemicals aren't necessarily that bad for us. Sodium lauryl and parabens have both been lauded by natural beauty enthusiasts as two major nasties in products. Sodium lauryl (a foaming agent used in toothpaste and shampoo) is known as an irritant but in most cases it is not damaging because it is always diluted by water. Meanwhile, evidence about the damaging effects of parabens, a group of cosmetic preservatives, is inconclusive.
Confusing! Right? My advice: Use what works. There are plenty of great natural products out there, but there are also ones that are not so good. Meanwhile, I've been using high street chemical-based beauty products for years and been fine!
You can shop my favourite, genuinely natural, products below.