Beauty Byte: Neal's Yard Remedies to Launch Makeup!
Beauty Byte: Neal's Yard Remedies to Launch Makeup!
Calling all organic makeup fans! I have a special Friday treat for you. This Autumn Neal's Yard Remedies is set to launch its very first organic makeup collection! The line is hitting shop floors in October and includes mineral eyeshadow, natural lip gloss and eye liner, all certified by the Soil Association. Exciting, right!? (Check out the pic below.) Neal's Yard so far has been known mainly for its fab essential oils, natural scented skincare and remedies, so this is a big step. The company joins The Organic Pharmacy which has also recently been making forays in to natural makeup products.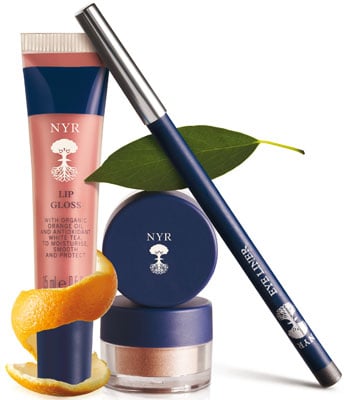 I managed to grab a sneak peak at the lip gloss and am already excited to try out the rest. The collection includes an eyeshadow in four shades made with organic tumeric and milk thistle to act as antioxidants alongside almond oil and shea butter to soothe. The lip gloss comes in six shades, made from natural oils, beeswax and orange peel. Meanwhile, the eyeliner is made from certified wood, and uses sunflower seed oil and beeswax making it smooth and easy to apply. Prices run from £9-10.25.
If the lip gloss is anything to go by, the collection promises to be great. I can't wait to check out the rest. (Watch this space for a review of the complete collection.)
Are you a fan of Neal's Yard Remedies?
Photo courtesy of Neal's Yard Remedies