Beauty Byte: Rice, the Hot New Beauty Ingredient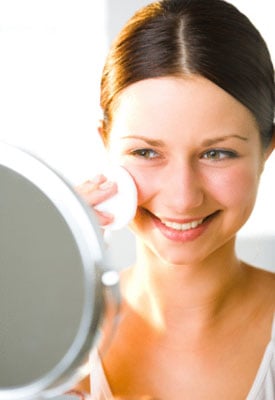 The beauty industry is just like fashion in many ways. Where fashion has colour trends, beauty goes through phases of 'hot' ingredients too. This time round, the latest beauty must-have is rice.
Yes, that's right! According to reports, there are a slew of hot new product launches at the moment including rice extracts.
Apparently rice can be used as an excellent moisturiser and exfoliant. Extracts have been used to improve circulation, promote cell turnover and can even reduce dark circles with anti-oxidant qualities. Who knew?
Yves Rocher's lash plumping mascara (£7.50) includes rice wax extracted from bran. Almay's Smart Shade Antiaging Concealer SPF 20 includes rice proteins for skin firming (£5.99). Meanwhile Elemental Herbology's Reparative Serum (£38.50) contains rice bran. They're joined by a host of others. Cult Beauty co-founder Alexia Inge explained,
"Rice is great for moisturising and renewal. Lots of hair care products use rice wax and proteins in their shampoos and conditioners to coat and protect the hair shaft from environmental aggressors. Rice starch has been used a lot in products like dry shampoos to soak up grease for years or as an alternative to talcum powder. It's a very versatile ingredient."
I haven't sampled any of these products yet but will be sure to keep you updated on my experiences! Are you a fan of rice-infused beauty products?