Beauty Byte: Rodarte and MAC in Hot Water Over New Makeup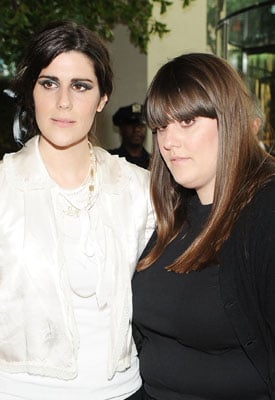 Rodarte designers Kate and Laura Mulleavy are usually firm favourites with the fashion press, but this weekend they caused a stir when details of their forthcoming makeup line for MAC Cosmetics emerged.
The duo's new line was inspired by a recent road-trip to Texas/Mexico border and has been criticised by bloggers for its 'distasteful' naming of two products. One, after impoverished factory workers and another, after a town called Juarez (which is infamous because several murders of young women have happened there without investigation.)
MAC announced yesterday it will now be donating a portion of proceeds to the people of Juarez.
To hear how the designers defended the collection, just read more.
Meanwhile, Kate and Laura defended the line saying:
Our makeup collaboration with M·A·C developed from inspirations on a road trip that we took in Texas last year, from El Paso to Marfa. The ethereal nature of this landscape influenced the creative development and desert palette of the collection. We are truly saddened about injustice in Juarez and it is a very important issue to us. The M·A·C collaboration was intended as a celebration of the beauty of the landscape and people in the areas that we traveled.
I've been excited about MAC and Rodarte's forthcoming makeup line for Autumn ever since they announced it back in February. The collection is due to launch in stores in September and, outside of these recent events, has been greeted with lots of excitement!
From what they say, it certainly seems to have been a misunderstanding. The pair are definitely known for their off-beat, darker take on things with fashion collections but it's rarely sinister. Are you a fan of Rodarte?