Beauty Byte: Rolling Stones Family Front Calvin Klein
Beauty Byte: Rolling Stone's Family Fronts Calvin Klein Fragrance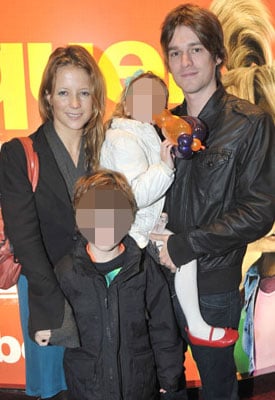 The Rolling Stones are becoming better known for their model offspring than their music these days. First, Mick Jagger's daughters Elizabeth and Georgia May rack up modeling contracts. Then, Keith Richards' daughters Theodora and Alexandra front Tommy Hilfiger and and Guerlain campaigns.
Now Ronnie Wood's son Jesse, his wife Tilly, and their children Lola and Arthur have been snapped up as the latest faces of Calvin Klein fragrance Eternity. The family were put forward for the deal by the famous Select Modeling agency for the campaign and will appear in magazines and posters internationally this year.
The new campaign images feature the Wood family clad in white shirts and khaki trousers, laughing and hugging on a beach together. They certainly fit with the Eternity image. What do you think – were the Wood family a good choice?