Beauty Byte: Sales of Rapidlash Rocket!
Sales of Rapidlash Rocket!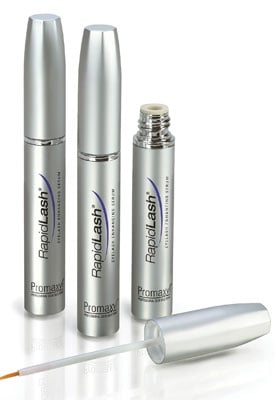 Wowsa! I knew lash enhancing treatment Rapidlash was good, but I didn't expect a nationwide frenzy! It only launched in the UK a few months ago for £39.99 and already there's a waiting list. Within days of launching on Boots.com, over 12,000 units are said to have been sold. Rapidlash's formula has been clinically proven to enhance lash size by as much as 50 percent and already has a cult following in the US. I've been trying the sample and can see why, too. Usually, I am skeptical about these products, but it genuinely seems to work.
It's on sale at Boots stores now, and it looks like they might be facing a stampede once it gets restocked. This takes me back to the queues for Boots No 7 Protect & Perfect, which also launched with similar hype. Do you think you'll try Rapidlash?
Photo courtesy of Rapidlash