Beauty Byte: Sales Soar of Kylie's Bargain £3.99 Face Cream!
Beauty Byte: Sales Soar of Kylie's Bargain Face Cream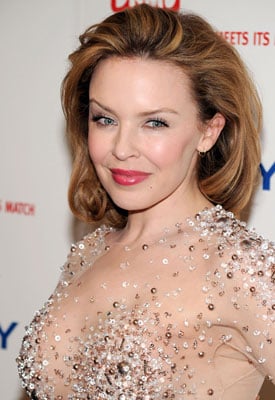 Talk about selling power. Kylie Minogue revealed this weekend that her beauty secret was in fact, a £3.99 face cream, and now sales of the product have rocketed overnight by 36 percent!
Apparently her favourite staple is none other than Pond's Cold Cream, a deep moisturising wonder available in most High Street chemists. She says she started using it after ditching Botox injections (apparently her mum is a life long fan.)
She explained, "It's really changed my skin. I use it every day. It's all I really use." Kylie speaks extensively about plastic surgery and Botox in the interview. She denies having had a face lift, but admits to having Botox injections in the past. She says she decided to let her face age naturally after finding love with model Andres Velencoso.
I love this! It's so refreshing to hear someone talk candidly about plastic surgery and embrace their natural look too! It's also great to have an affordable product get a shout-out. So often it's only budget-busting luxury serums that get all the coverage. Are you a fan of Pond's Cold Cream?