Beauty Byte: St. Tropez is Big Business!
We all knew fake tanning was becoming increasingly popular in the UK, but not to this extent! St. Tropez announced this week that it was up for sale, revealing at the same time that it generates a whopping £60 million a year! Apparently fake tan is the biggest growing segment in the UK's booming £19 billion health and beauty industry, and St. Tropez accounts for 40 percent of it.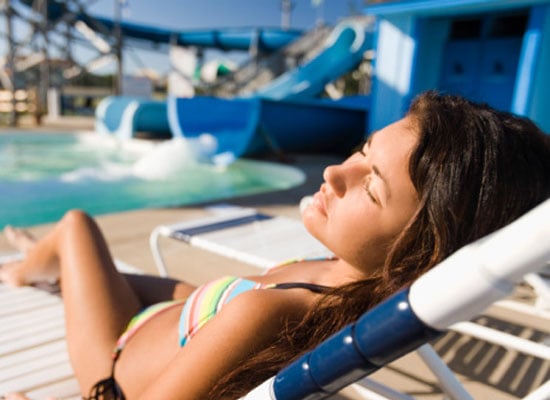 St. Tropez has had a makeover in recent years from salon brand to High Street tanning power house, under ex- M.A.C. Cosmetics big wig Michelle Feeney who took over in 2006. Michelle swept aside old-fashioned packaging for hot new campaigns shot by Solve Sundsbo, new gradual tanning treatment ranges, and hip fashion collaborations at London Fashion Week from Marios Schwab's show to Louis Goldin's runway.
Today St. Tropez counts everyone from Kelly Osbourne to Kate Moss among its fans and is one of the hottest beauty companies around. So, how much will it go for? Michele explained to WWD, "I think St. Tropez could be a $1 billion brand." She added the company's profits have doubled in the last two years so watch this space!