Beauty Byte: Tanning Beds Banned to Under 18s
Beauty Byte: Tanning Beds Banned for Under 18s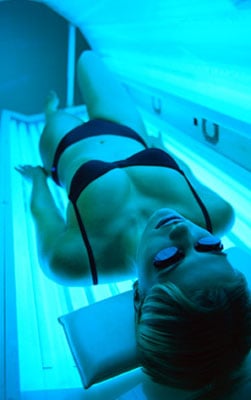 I've never been a fan of sunbeds. They do so much damage to skin for the sake of a mild colour that fades in days, but for many they're a major addiction.
I was interested to read that a new law is soon to be in place, banning under-18s from tanning salons. According to reports this week, the law was cleared on Thursday by the House of Lords. The Sunbeds (regulation) Bill has been created to fight cases of skin cancer, which are becoming increasingly common among young women.
The Sun newspaper, along with Nicola Roberts and fake tanning brand Fake Bake, have been campaigning for the move for some time, and it looks they finally might have got the message across.
It seems strange to me that tanning beds are so popular still. We all know about the dangers of skin damage – sun beds are really aging! Plus, there are a ton of amazing fake tanning products out there now so it's not even necessary any more.
Click through below for some of my favourite tanning products. Be safe people!