Beauty at Collette Dinnigan Spring 2011
Alex Box Talks Emotional Beauty at Collette Dinnigan
Flowing dresses in silks and satins with floral and pastel prints (and lots of white), lined the runway of the 2011 Spring Collette Dinnigan Fashion Show, which was held at The Hotel Le Meurice yesterday in Paris. Whilst I was impressed with the ultragirly collection, I was most excited about the smooth, natural-looking makeup created by artist, Alex Box. Alex, who is also the Creative Director for Illamasqua gave me a warm, welcoming hug after remembering me last season in London — I was so excited! She described the look today as,

"Shy beauty. We decided to create emotional makeup that you feel more than you see. Nothing is overpowering each other and every aspect of the look is on the same level. The makeup is soft and intimate."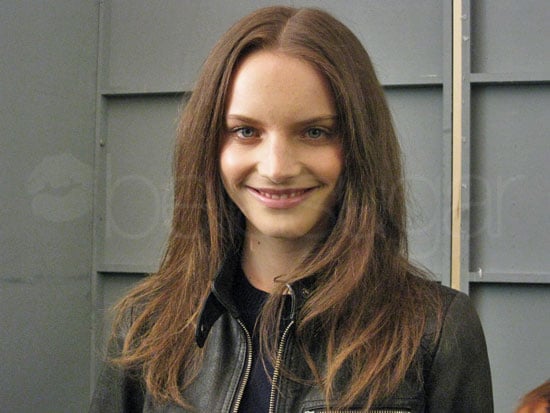 For details on each of the MAC products used and to find out how they were applied, just read more.