Beauty News of 2010 Beyonce
Biggest Headlines of 2010: ASA Cracks Down On Beauty Ads
Besides news about the rate of plastic surgeries being on the decline for once in Hollywood, the biggest headlines of 2010 this year in beauty, mainly centred around the UK Advertising Standards Association following through on their hard and fast rules of last year — remember Cheryl Cole's hair extensions for the L'Oreal Elvive commercial that had everyone up in arms! Apparently, roughly 25 percent of beauty adverts are fake and brands use disclaimers to cover themselves against those why cry out against them.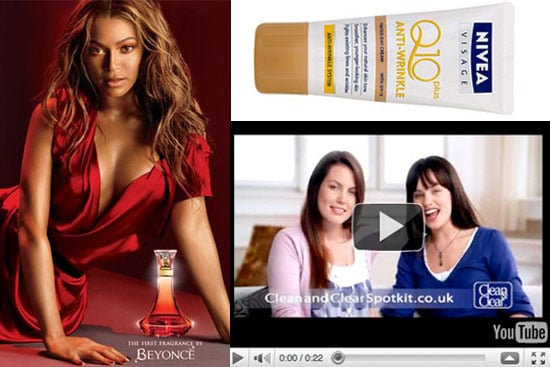 This is quite the ongoing problem for the beauty industry in the UK, as Beyonce has caught heat for her fragrance ad being too racy, a Clean & Clear Commercial was banned for misleading 'before and after' photos, and a a Nivea advert was chastised for claiming that women "felt more attractive now than they did 10 years ago" after using this product, which turned out to be an embellishment.
I can't wait to see what next year has in store for us. I happen to think that the ASA is taking things a little too far in the beauty world, but I do appreciate them trying to keep advertising as truthful as possible. What are your thoughts on beauty adverts becoming so strict?