Beauty by POPSUGAR Sneak Peek
Your Exclusive Sneak Peek at Beauty by POPSUGAR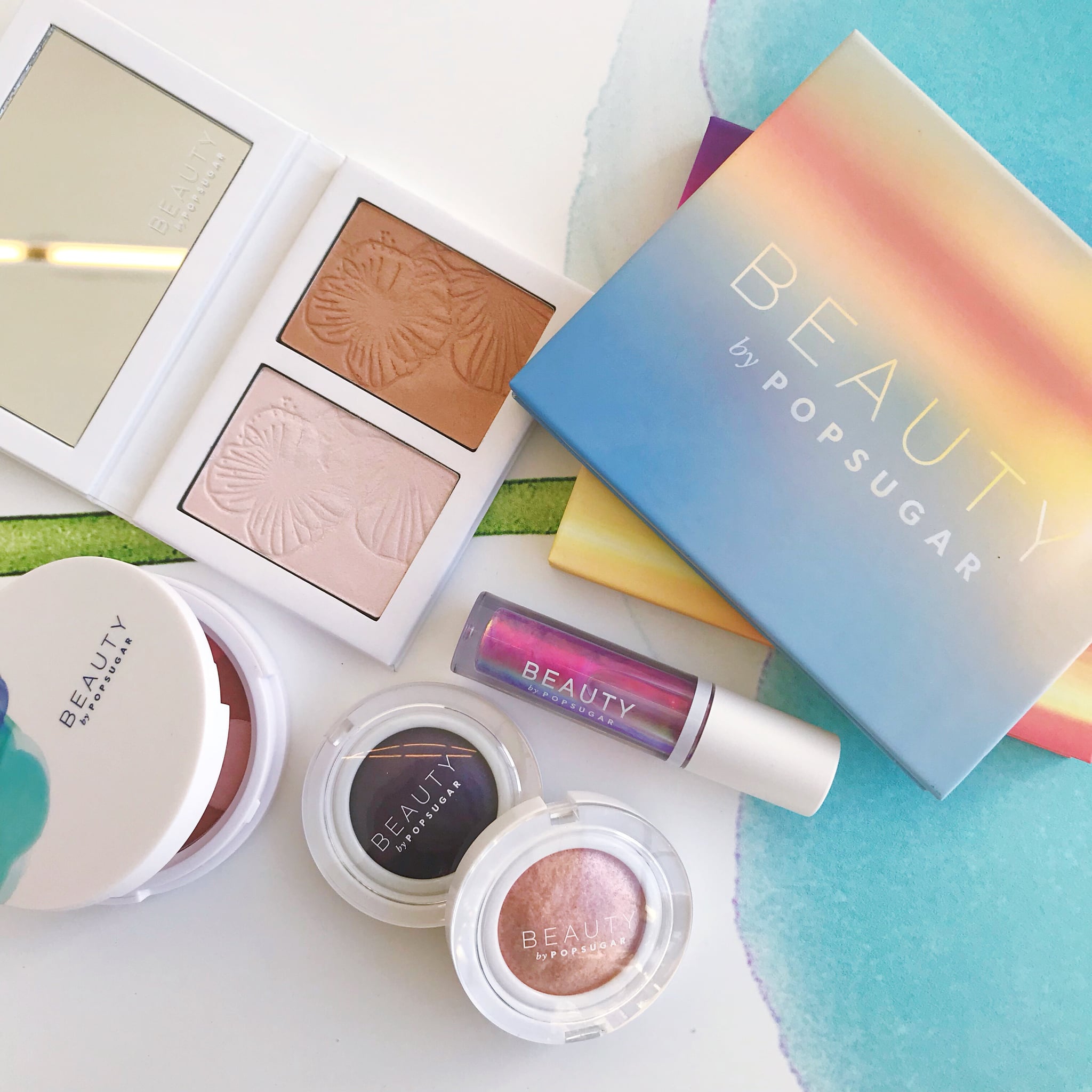 Our first-ever beauty line, Beauty by POPSUGAR, will be available online March 11 at Ulta.com and BeautybyPOPSUGAR.com. It's also coming to Ulta stores near you soon! Our editors got their hands on the products this week, and we can't wait for you to try them too.
We'll be revealing the entire line here on POPSUGAR Beauty in the coming weeks, but for now, here's a sneak peek at a few of our favourite things. Can you guess what they are?
To create our first-ever line of beauty products, we've worked with you, our loyal fans, and partnered with beauty veterans to create 80-plus products made with incredible, good-for-you ingredients. Our goal: to create a product line for you to become obsessed with! We tapped into our network of 100 million beauty junkies and asked what you wanted.
We created a line that has healthy ingredients like Hawaiian kukui oil and blueberry and hibiscus extracts that are loaded with antioxidants. We've made packaging that is clean and portable for the girl on the go, because we want you to have products that can fit in your clutch, gym bag, or coat pockets. The products are also buildable, so whether you want just a hint of colour or a high-impact, bold lip or eye, our products deliver on both!
Imagine mascara with two wands: one for your top and one for your bottom lashes. Lip glosses that feel smooth and luxurious. Eye shadows that feel like satin and leave the perfect amount of sparkle. Beauty by POPSUGAR is made for your happiest, healthiest face. This is where smart meets beauty.
Image Source: POPSUGAR Photography / Aimee Simeon