Beauty Products to Help With Allergy Season
Allergy Season Affects Your Skin Too
With April and May being the height of hay fever season, I know I can't be the only one suffering from itchy eyes, puffiness, and spotty skin. What happens when histamines enter the air is that your lymphatic system doesn't drain properly and your skin has a physical reaction. The result is blocked pores, dark circles under the eyes and full glands that cause puffiness and overall congestion. Below are three product picks to help you combat allergy season gracefully.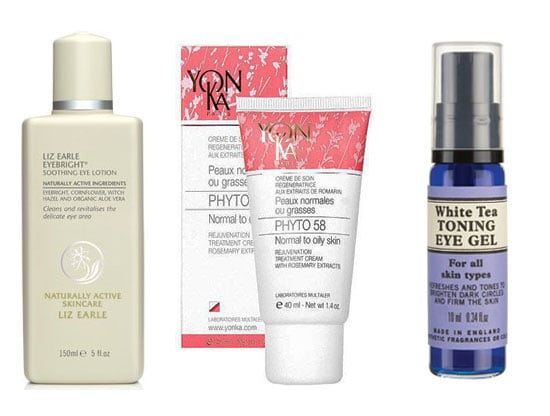 Products that contain rosemary, like Phyto 58 Rejuvenation Treatment Cream from YonKa (£39) help to bring down swelling in the skin. It will also help detox the skin and tissues to help clear up the breakout problem.
For skin that's just feeling puffy, this Eyebright Soothing Lotion from Liz Early (£9.70 for 150ml) helps to stimulate drainage. Use it morning or night with a cotton wool pad before you cleanse. It's not oily so it won't look or leave you feeling greasy.
For dark eye circles, try Neal's Yard White Tea Toning Eye Gel (£22.50). It's cooling and soothing to help de-puff and tone the colour of your skin. If you don't like this product, I do suggest trying to find one that suits you. Since your immune system is already being taxed, if you already have dark circles, they will only get worse.