Beauty Tips For Dry Skin
5 Dry-Skin Saving Beauty Tips For Winter
As POPSUGAR editors, we independently select and write about stuff we love and think you'll like too. If you buy a product we have recommended, we may receive affiliate commission, which in turn supports our work.
With Winter upon us, it's quite a challenge to keep the pH in your skin balanced. Between heating systems indoors, blustering cold winds that chap and chafe outdoors and humid conditions in public spaces, your body's largest organ (yes, your skin) is fighting an uphill battle to stay neutralised. Hopefully with these 5 tips, you'll be able to get a handle on the hardships of dry Winter skin from scalp to soles.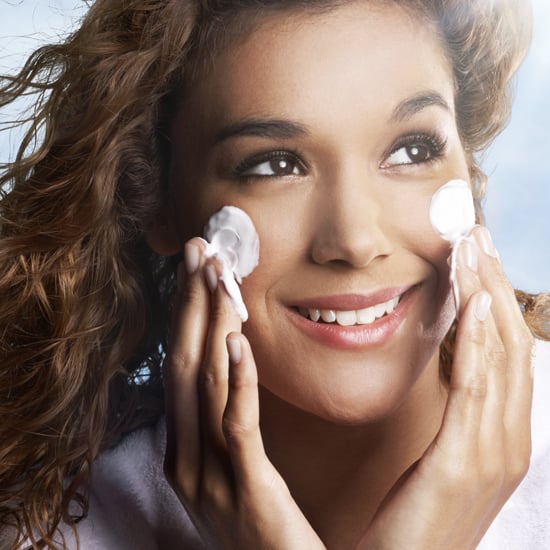 Stop Dry Scalp: Since your scalp is part of your skin, it's important to take control of those unsightly flakes that can lead to unhealthy hair. Start by using a cleansing shampoo, something with mint or eucalyptus is preferred, and then move onto a hydrating shampoo and conditioner. If that doesn't do the trick, combat itchiness with a scalp treatment.
Scaly Skin: If your arms and legs are starting to resemble a lizard, it's time to take action. Moisturising may not be enough. Begin by exfoliating followed by an emollient-rich lotion that contains ingredients like shea butter or milk. Also, cool it on the long, hot showers that can strip your skin of the essential oils it needs to keep balanced.
Dry Hands, Knees and Elbows: A salve (balm) is the answer to your problems for those rough, dry hard to reach areas that are constantly rubbing against your clothing. A little goes a long way, so take a dab, rub it between your fingers and massage it into the effected area.
Cracked Lips: Flaking, red and dry lips are a common problem during the Winter months. Consistently using a product, especially at bedtime that contains ingredients such as lanolin will make a world of difference. By putting menthol or camphor on your lips you could actually be doing them as disservice as they can be quite drying and irritating.
Chapped Cheeks: The soft skin on your face needs a gentle approach, so it is recommended to apply a barrier cream such a petroleum jelly whilst your face is still a bit damp. Avoid anything overly fragrant which could lead to further dryness/irritation and use a humidifier if possible when you sleep to help replenish lost moisture.