Beauty Tips and Tricks From MAC Expert Cher Webb
Backstage Beauty Tips From MAC Expert Cher Webb
It was manic backstage at the Erdem show, but once all of the models headed into their dry run, we were left standing idly for a good half-hour. That's when I noticed pink-haired Cher Webb, senior artist for MAC UK, cleaning up her station and decided to make my way over to pick her brain for any exciting tricks and tips she had to share. This is what she said: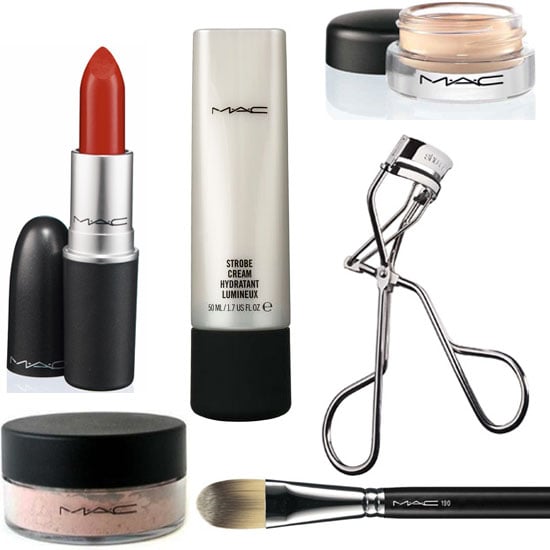 On making your eyes look awake when you're tired: A simple trick to make eyes look bright and wide is to curl your lashes with a curler. It instantly opens up your eyes and gives your mascara a head start.
On covering up spots: When you have a spot, it's best to apply concealer with a brush, so that it doesn't cake. Pat it into your skin and dust it gently with a bit of loose powder to take away the shine.
For glowing skin: I highly recommend a MAC product called Strobe Cream, a liquid highlighter that gives skin a dewy, sheen effect. Apply it to your temples, cheekbones, and down the nose.
What to grab when you have little time for primping: If you have no time to get ready and want to choose one product to lift up your look, apply a bright lipstick like Lady Danger to your lips. It's a summery red matte shade that will last for hours.