Bella Brand: !QMS Mediocosmetics
Little Black Book: !QMS Mediocosmetics Spa
German skincare brand !QMS Mediocosmetics launched in Selfridges less than a year ago, and already is generating buzz. Its latest Cellular Marine Stem Cell Line Eraser, based on sea fennel stem cells now has a waiting list! The company was founded by Dr. Erich Schulte, a specialist who started out researching how burnt skin renewed itself, before transferring his findings to the skincare market. The brand's USP is that the products can actually penetrate the skin surface using soluble collagens, which they say stimulates skin renewal.
I tried one of !QMS Mediocosmetic's facials last week at their Chelsea spa, and I was very pleased with the experience and the results. My facialist Halima, prepped my skin by cleansing it twice before applying two exfoliators. The first loosened the "glue" that binds the dead skin cells to your face, and the second, contained an enzyme that decomposed the dead skin altogether. She then set me under the steamer before doing any extractions, and then she applied an Activator Mask to calm my skin. The mask was one of the most interesting parts of the facial, as it felt like cold liquid latex was being poured on my face. When it peeled off, it was like a rubber cast that took an imprint of all of my lovely little imperfections. The facial was finished by an infusion of oxygen and a moisturising mist that was repeated three times, followed by Day Collagen, Cellular Alpine Eye Care and Cellular Marine cream.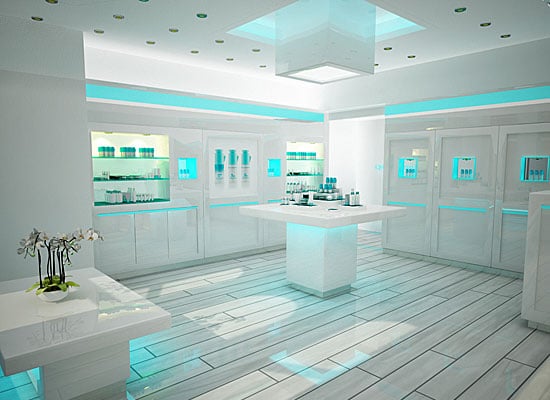 It's difficult to pin point one particular product that I loved most, but I will say that collectively the facial has really made a difference to my skin. It's been much softer and the fine lines seem really reduced. You can get an hour (or more) facial like I did at the Chelsea Spa by Sloane Square, or you can experience one of the different mini treatments on offer each month at the Skincare Bar in the main Beauty Hall of Selfridges on Oxford Street which cost £25 for 30 minutes. The products are high end, so they are expensive (£75 for the Day Collagen cream to £200 for the Cellular Marine cream), but it doesn't seem to be stopping demand. Are you interested in getting a !QMS Medicosmetics treatment?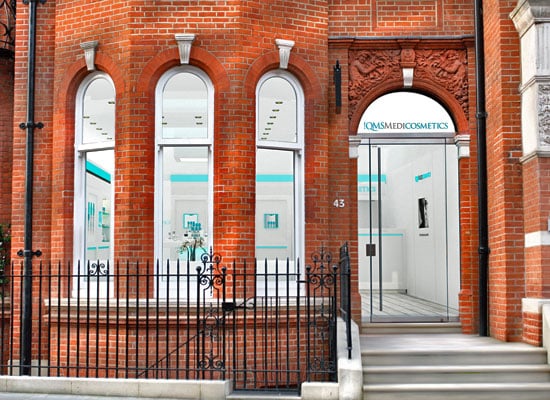 Photos courtesy of !QMS Mediocosmetics