Bella Brand: pH Advantage
pH Advantage is a new skincare brand brought to the UK from the US. It was created by Dr. Barry Cohen, a Board Certified Plastic Surgeon, who is extremely passionate about the importance of taking care of your skin properly. As the rise of 'medi-spas' around the globe has become so accessible, he decided to create his own line of medical grade, organic topical creams to help restore and maintain the skin's optimal health and balance.
Dr. Cohen specializes in the effect of ingredients on skin before and after surgery. During his research, he came to understand that to have healthy skin, it's imperative to maintain a pH balance. This means that the acidity levels in your skin are just so. The optimal pH level for skincare is 3.0 or higher, which is what you can find in ph Advantage. Keep in mind, these products are the closest that you can get to medical strength without having a prescription.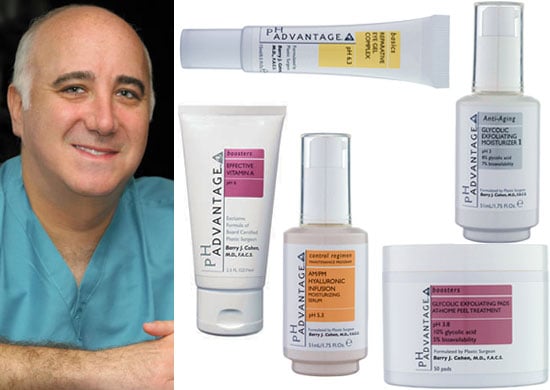 Expanding on the importance of finding the right pH balance, Dr. Cohen created five different ranges to suit various skin types. They include: Basic, Anti-Ageing (glycolic based), Acne, Control and Boosters. His best seller is Rhydex-2 Cream (£85) as it contains light-reflecting micro-pigments to help instantly brighten the eye area. Also, there's an ingredient in it called GABA, which works to relax the eye muscles (kind of like a safer alternative to botox).
To learn about the natural pH of skin, and for information on where you can buy pH advantage, just read more.
Our skin has a pH between 4.5 and 6 (which is a fairly low acidity level). However, when we wash, we tend to remove the natural protective layer which raises the pH level and disrupts the balance. The effects of this include dryness, irritation, redness and premature ageing.
pH Advantge is currently available online and at Beyond MediSpa in Harvey Nichols.