BellaSugar Uk beauty glossary - the Amy Winehouse beehive hairstyle
Beauty Glossary: Beehive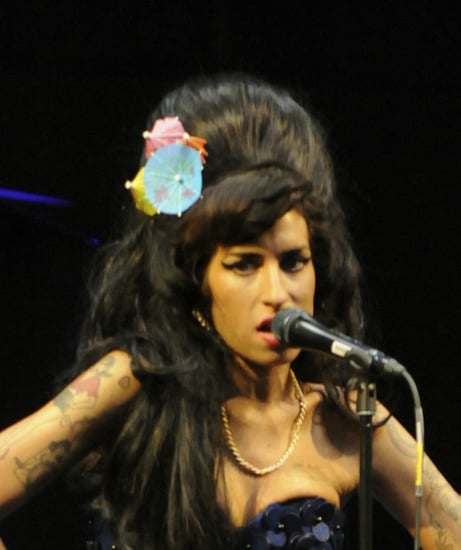 The beehive, so named because it resembles a beehive (like, duh?) is currently having something of a renaissance, mostly thanks to troubled-singer, Amy Winehouse and the latest catwalk trend for piles of candyfloss-like hair.
It originated in the USA in 1958, and reached the height (sorry, I couldn't resist) of it's popularity in the 60s. Audrey Hepburn sports a stylish beehive in Breakfast at Tiffany's, whilst in Hairspray, set in 1962, Tracy Turnblad's beehive gets ever taller and more flamboyant, as she joins the social scene.
For an at-home how to just read more
The beehive is also called the B-52, as the shape resembles the nose of the bomber pale. The New Wave band, The B-52's resurrected the look for a while in the late Seventies, wearing beehive wigs on stage. While in the 80s, the beehive was usually associated with comedy characters, such as Bet Lynch, the Coronation Street barmaid, and later in the 90s with Marge Simpson and Joanna Lumley – who as Patsy in Absolutely Fabulous, styled her beehive with a fork.
The beehive remains a symbol of 60s kitsch, and is best created on unwashed hair. Divide hair into two sections, top and bottom and use a style spray to spritz the crown of your hair.
Then use a comb and backcomb, or tease the hair underneath to create volume. Finally, pin the hair in place, but push it forward as you do so. Add some firm hold hairspray and you're ready to rock.