BellaSugar Uk beauty glossary - Frankincense essential oil, what it is and how it works
Beauty Glossary: Frankincense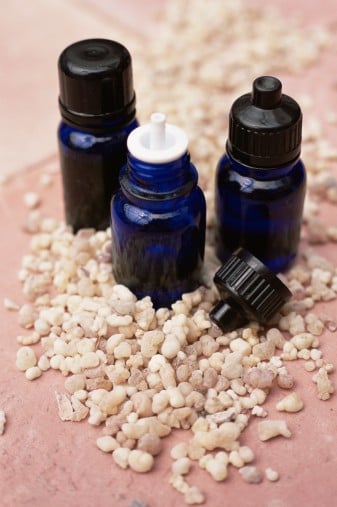 Frankincense is an essential oil used in aromatherapy, and believed to have strong health benefits. Essential oils quickly penetrate the body through the skin, plus they enter and leave the body without leaving any toxins behind.
Frankincense has anti-inflammatory and astringent properties. It's a key ingredient for improving skin tone, as well as decreasing wrinkles and fine lines. Frankincense has also been known to help improve scar tissue, due to it's healing qualities.
It has a sweet, yet spicy and fresh aroma, that people often either love or hate. It's also known to deepen breathing and to help with anxiety.