BellaSugarUk reviews E45 body lotion and body cream
Product Review: E45 Body Cream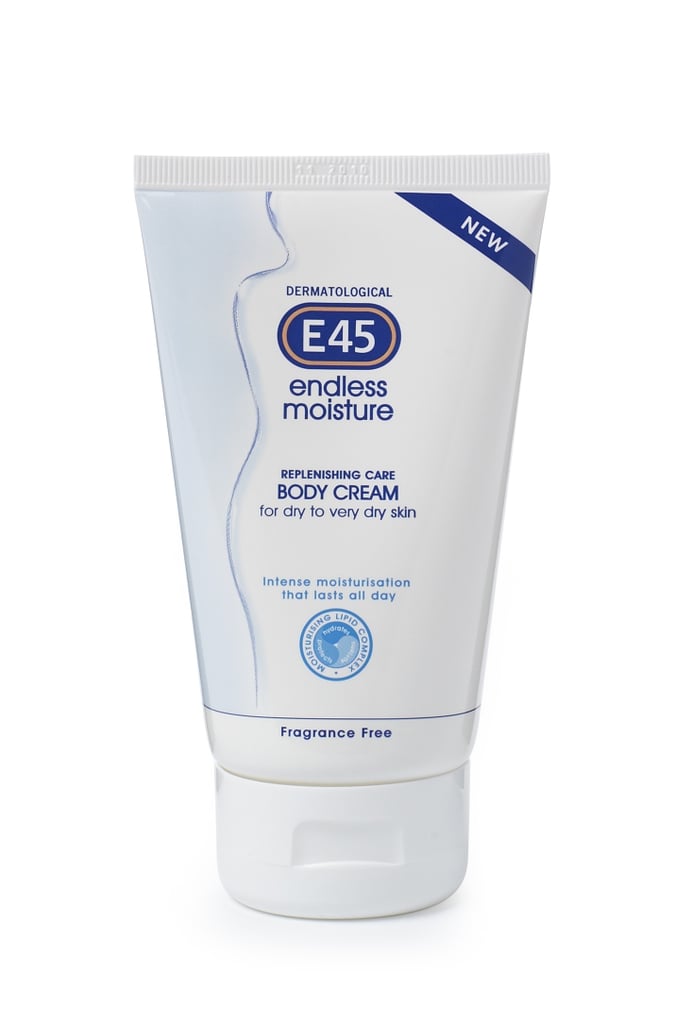 Now since we've just met I should probably introduce myself. My name's BellaSugar and I'm a body lotion addict. Seriously, I can't get enough of the creamy stuff. Where others get their at-home spa experiences with long, hot baths or mini manicures, I'd reach for the bottle every time.
So it was with barely disguised glee that I tried the new E45 range of moisturising body milks and creams. Since the 50s, when E45 was first developed specifically to soothe and treat skin conditions like eczema, it's maintained a reputable, if not entirely glamorous, image. The new range is aimed at everyone, not just those with sensitive skin, but as it's fragrance-free is particularly suitable if you're easily irritated by over-smelly products. It's also fantastic on very parched skin, such as on the calves or knees, where skin tends to be drier.
Just read more for the no-holds-barred review. While not an especially luxurious lotion, the Replenishing Care Body Cream, (£6.99 for 100ml), has a lovely, creamy consistency and leaves the skin looking and feeling velvet-like. I'm not sure if my skin was really moisturised for 24 hours but I didn't get flaky calves like I sometimes do after using cheap lotions. The Light Caring Body Milk, (£3.99 for 200ml), is thinner, and better suited if you have normal to dry skin, as oppose to very dry. It was too watery for me though, but a friend of mine who usually doesn't wear body lotion absolutely loved it as it felt so light on the skin.
The Body Milk would also make an excellent pre-fake tan moisturiser on dry areas like knees, ankles and elbows. Plus it's cheaper than lunch at Pret - and longer-lasting too!