BellaSugarUk reviews Lancome lip plumping treatment for fuller, plumper lips
Product Review: Lancôme Plumping Lip Treatment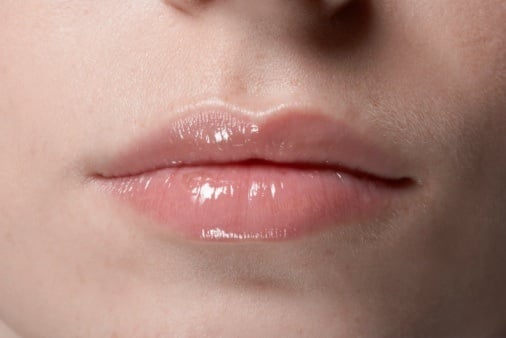 Despite hankering after a perfect pout like the lust-worthy Angelina Jolie - memories of Leslie Ash's trout pout still prevail. So if going under the knife for fuller lips seems like a ridiculously harrowing prospect, or at least an extravagance you can afford to live without, like me, you'll be looking to products before you pucker up.
Having said that, I'm always highly cynical about products that claim to alter the actual shape of your features. So when I smeared on Lancôme Primordiale Levres plumping lip treatment I jokingly said to a colleague, "Wow, so has it made a difference?" to which she replied, "Yes, actually". I couldn't really see it myself but after two weeks of using it sporadically in the day, and every night before bed, my lips did actually look plumper. Not quite Scarlett Johansson-esque but definitely fuller. The texture has improved too, they're softer, smoother and the colour looks more even. I'm sold.
Instead of being a gloss, the product has a cream-like texture, and you only need to use a tiny bit. Make sure you gently rub it in as well otherwise it looks like you've been lapping too much milk. It's quite addictive though, as I type this I keep having to stop to apply more. As Donatella Versace says "More is more". Mwah!