Benefit Cosmetics Tips From Mother
The Heirs of the Benefit Cosmetics Empire Share the Tips They Learned From Their Mum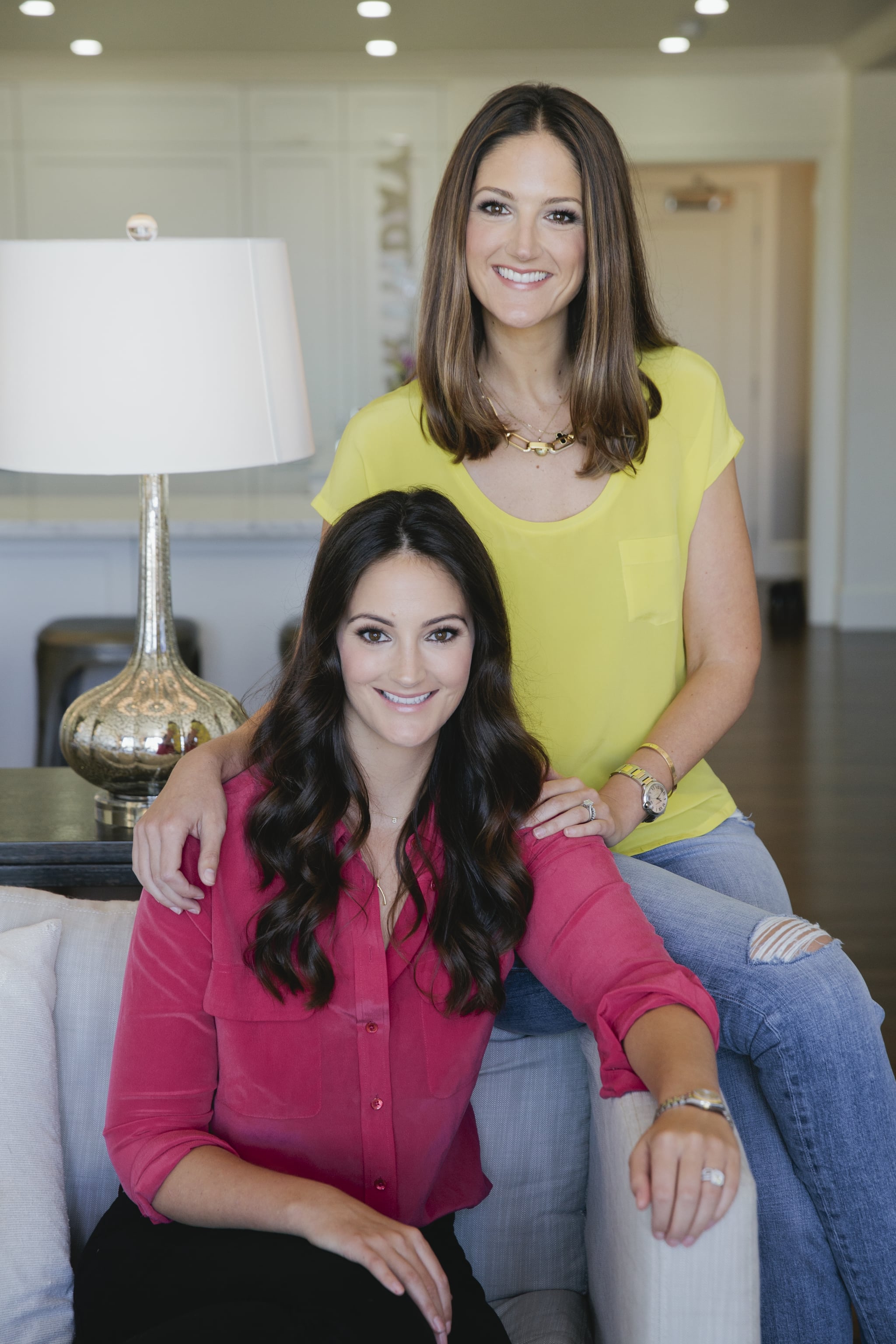 Maggie and Annie Ford Danielson are living your best life. The sisters are the daughters and nieces of Benefit Cosmetics's founding duo Jean and Jane Ford. Now in their 30s, the sisters both have roles in the company. Maggie holds the title of account director for HSN and a global beauty authority, while Annie is the keeper of brand DNA and a global beauty authority. In addition to playing with Benefit products and seeing the new launches early, they help run the family business.
Here, in honour of Mother's Day stateside, they share the tips they learned from their mum growing up. Let's just say Maggie made the case for leaving your face cleanser by the sink, and Annie convinced us to apply our moisturiser upside down. Keep reading to learn why!
Maggie: "My sister and I first got exposed to makeup from peeking in our mum's drawers. We would watch her get ready, and we would then copy her. Our mum would always tell us that less is more when it comes to makeup, and we spent a good part of our lives ignoring this rule of thumb . . . until now!"
Annie: "Our favourite beauty tip we got from our mum is to always groom your brows before you step out of your house. If you only have time to do one thing before you leave the house, it is this. It will make you look finished, even if it's all you're wearing. Plus, you will notice that you don't need as much makeup."
Annie: "When I have a case of the spider lashes, I keep a paper clip that I unfold to help separate the lashes into a more natural place (or obviously, just use They're Real!)."
Maggie: "If you haven't had a chance to get your brows shaped by a professional, embrace the overgrown brow, aka feathered look. If you don't have a brow gel, spray some hairspray on an old toothbrush and direct the hairs upward. You will instantly look more awake!"
Maggie: "When applying concealer, run your fingertips under warm water to heat them up before blending."
Annie: "Keep two spoons in the fridge at all times to help with lack-of-sleep eye puffiness. Using the back of the cold spoon is a quick fix to decrease puffiness before I apply my makeup."
Maggie: "Leave your face cleanser by the kitchen sink. That way, cleansing your skin will be the first thing you do when you come home rather than the last thing you do before you go to bed."
Annie: "Moisturise . . . upside down. It works! Lie on your bed and tilt your head all the way back while you massage the cream into your skin. Increased circulation will help absorption. It's like performing your own mini facial. It works by bringing the blood to the surface of the skin; it's invigorating and gets the moisture going more quickly."
Maggie: "When I run out of makeup wipes and am much too exhausted to wash my face before bed, reach for a baby wipe. They're gentle and do a great job of removing the day."
Maggie and Annie: "Our No. 1 beauty secret that we learned from mummy dearest is to SMILE. It instantly makes you look gorgeous and more youthful."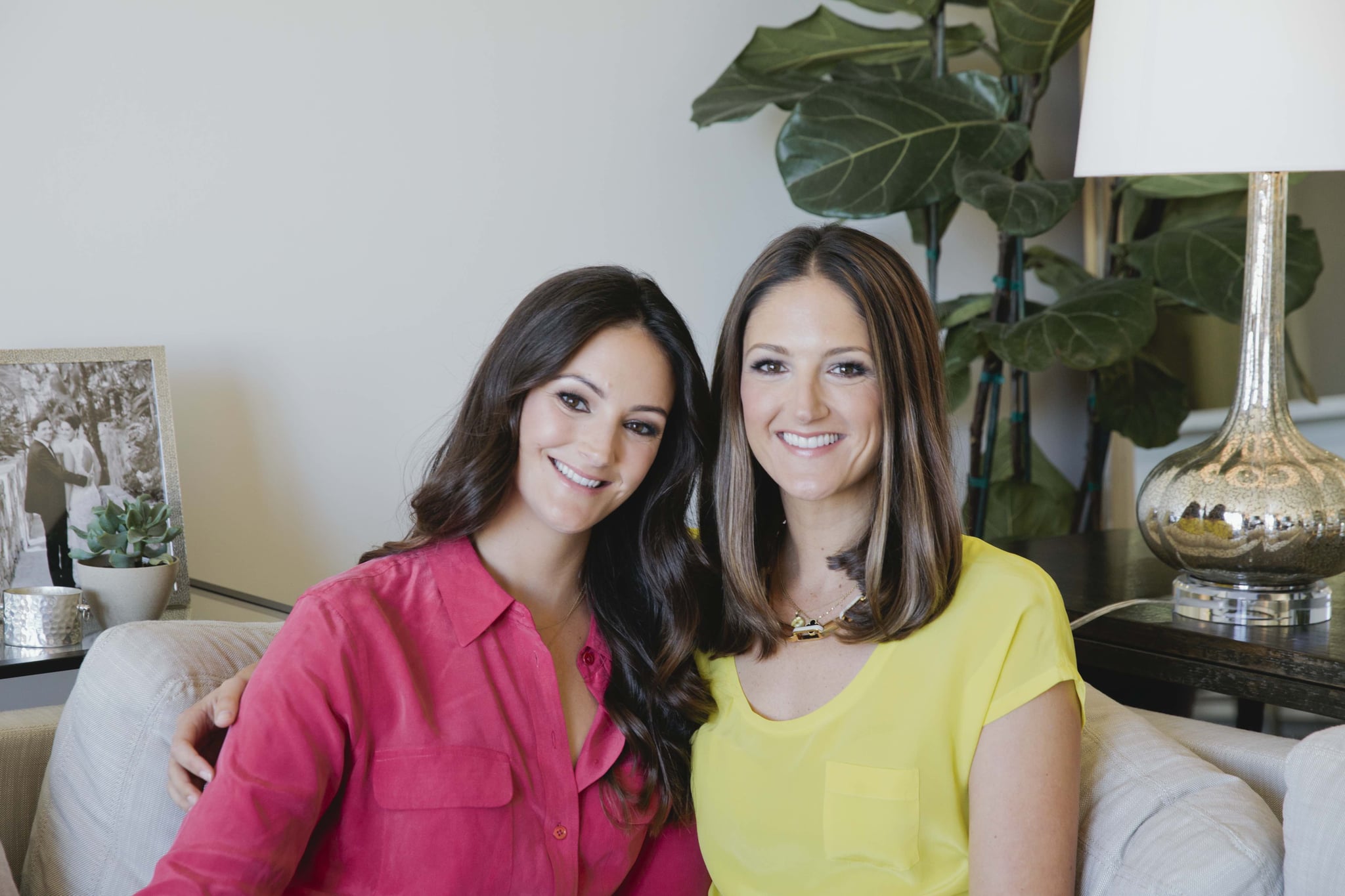 Image Source: Courtesy of Benefit Cosmetics